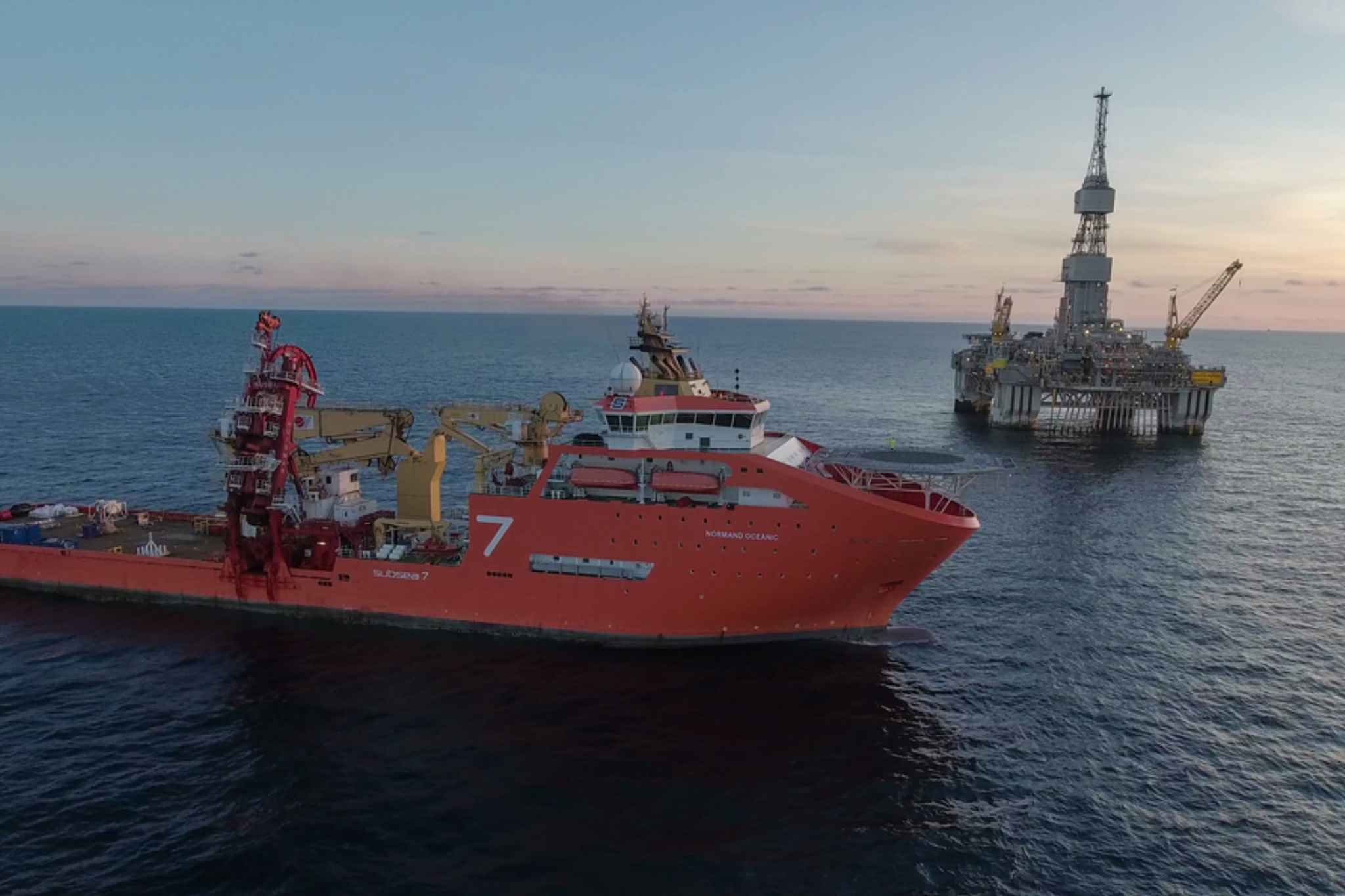 Every shipowner knows, without saying, that dry docking is an expensive process. Let's have a look at it: What cost factors may contribute to minimize overhead costs, along with other unnecessary spending?
This is the business case:
All merchant vessels require a complete inspection of the hull in a dry dock twice within the first five years after launching. The intermediate survey must not be more than 36 months.
This inspection includes maintenance of hull, propeller, rudder and other parts which are immersed in water and are normally inaccessible by ship staff during the regular sailing period.
For passenger vessels, the inspection of the ship´s bottom is to be done annually. Two of these inspections in a period of five years must be carried out in dry dock, and the maximum interval between these inspections is three years.
Read more at DNV Rules and standards (external link).
Factor number 1: Planning
You must plan your docking operation. When the new-built ship launches, you already know when the first docking must take place.
Nevertheless, I know form my experience: You will be late ordering your first docking. And you will be negatively surprised during the stay, due to bad planning.
This is what you should prepare one year prior to docking:
Do your research to find the best docking operator with regards to geography and service ability
Make an exact description of the planned operation and give the subcontractors sufficient time to figure out the costs. How much time is that? Ask the shipyard!
Can you order docking for more than one vessel at the same shipyard? That is a great idea, leading to economies of scale
What kind of classing should be performed?
Book operators from your thruster manufacturer
Will the box coolers need a service? (recommended reading: Box coolers: 3 tips to avoid unexpected costs)
Do you need a painting of antifouling?

Be sure to preorder the amount you need
Download this free checklist on how to conduct a successfull dry-docking:
Read also: Which factors should determine your choice of shipyard and dry-dock?
Are you operating more than one vessel you will achieve discounts by planning dock-stay for more than one of your ships at a time. Get in touch with the shipyard and get to know them well - you need their service, and they will help you.
Marineinsight.com published an article about cost estimation and dry docking in 2017. How cost estimation is done for ship´s dry dock (external link).
Cost estimation
Every ship undergoes significant repairing work during dry-dock period. Though there are several intermediate docking surveys and repairs scheduled in between, a five-yearly dry dock is the one which involves major revamping of the ship.
Cost estimation plays an essential role to keep a check on a ship's dry docking budget and to ensure a sensible quotation for the whole repair work. There are three critical aspects of ship repair cost estimation: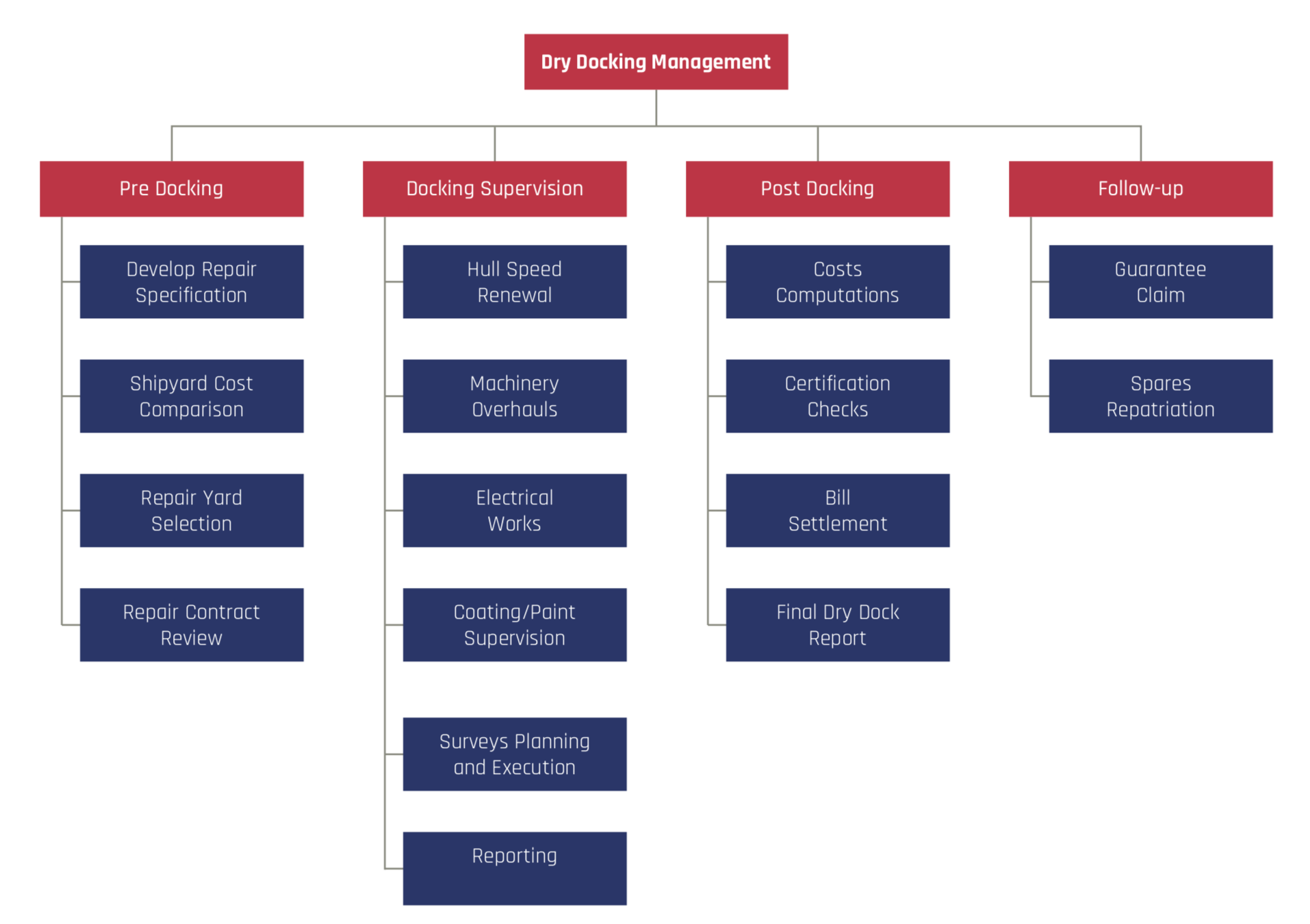 (Click for larger version)
Cost Groups
Cost grouping in an integral part of cost estimation wherein the whole repairing process divides into sections for the ease of cost quotation and work completed within the stipulated time.
Cost grouping is mainly done on the basis of ship's department. For e.g. deck, engine, electrical etc.
Details of things included in each of these department are as follows:
Engine room
Deck Automation
Electrical
Cost Parameter
Cost parameters help in analyzing the scope of the work and also helps in considering each and every aspect taken into consideration for the dry dock.
Examples of cost parameters are:
Dry docking fees and repair yard cost
Agency cost
Classification surveyors' cost
Cost of the stores
Repair and maintenance cost
Damage repair cost
Cost of necessary spares
Work Breakdown Structure
Work breakdown structure helps to estimate the time needed for the whole process, including the period of repair, dry docking period and lead time. It helps to figure out additional job quotations that are required during the repair work.
Based upon these parameters, quotations are asked for the repair and spare from different agencies/yards, and eventually, the best-suited quotation is selected.
The work breakdown structure also helps the chief engineer to decide what all jobs can be handled by the ship's staff within the stipulated time in order to save repair costs.
This eventually helps in making the final quotation that is to be sent to shipyards.
In addition, you may download this free checklist:
Image: Njord Future Project, Thomas Sola, Equinor (Statoil)