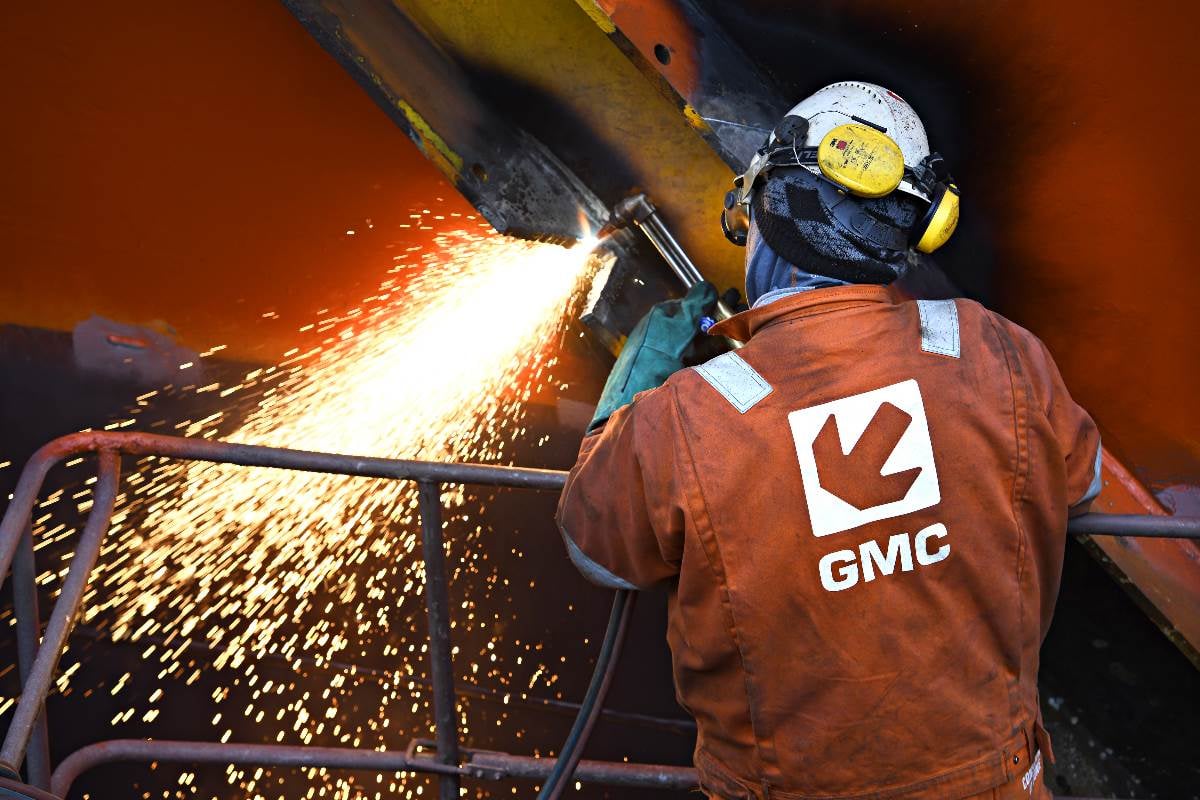 You do not want any bad surprises when going to dock with your ship. Box coolers, for example: Leakage? Flange corrosion? Damage to the pipes? Every ship inspector knows the cost associated with damaged box coolers. Here are three tips:
An average-sized ship has typically 8-20 box coolers, which provide cooling for:
Engines
Thruster drives and
Miscellaneous technical equipment
The box cooler is mounted below the surface in the hull taking advantage of the ocean water and transforming the energy into use onboard.
The warm water goes out by the cooler pipes and cools off by the seawater. As a reader, you are probably familiar with box coolers. This is a model of one: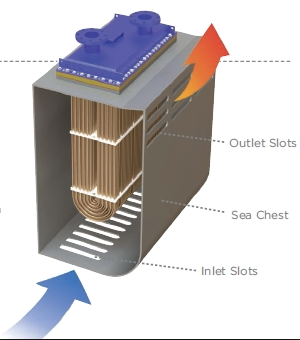 Severe corrosion
The box coolers are exposed to severe stress due to the corrosive salt water. Quite often we see corrosion to the hull attachment flange and to the box cooler itself.
Since they are installed below the waterline, you are not able to see the eventual damage before the ship is in a dry dock.
If you are the lucky guy, the box coolers just need to be cleaned and maybe some repair of the varnish. If you are not that lucky - you might be in for a bad surprise!
Every box cooler will give you a headache if they are corroded and are leaking. Repair cost of 25.000 dollars per box cooler is rather common.
If you then have damage on five or ten box cooler in one ship, you can do the math.
1. Invest in ICCP
To prevent box cooler-trouble and corrosion, make sure the ships ICCP-system is up and running.
An essential feature of ICCP systems is that they continuously monitor the electrical potential at the seawater/hull interface and carefully adjust the output to the anodes in relation to this.
Therefore, the system is much more efficient and reliable than sacrificial anode systems where the level of protection is unknown and uncontrollable.
2. Extra aluminum or zinc anodes
It is a very good investment to mount 5 -10 extra anodes in each box cooler sea chest section for extra protection and back-up.
3. Control routines
Check regularly while in operation if there is saltwater in the closed fresh water cooling system of the box coolers. If so, that is a clear indication of leakage.
If detected, you must shut down the affected pipes to prevent salty water into the cooling system. It will inevitably cause severe damage.
With proper care and close supervision, there should be no need to get surprised when checking the box coolers on your next docking. You´ll save money - a lot of money.
Here is a case study with two of GMC Maritime's customers. Click to read more and download your free copy:
Image: Pål Christensen, Stavanger Aftenblad.